Server version

14.15.3.0

Game client version

0.12.10.12893

Client log file

Server log file

Have you read the FAQ ?

Yes

Where did you downloaded your game at ?

Official battlestate website

List of used mods

Butter
Carl-SLICC
CoreMod
KMC-Core
KMC-Gear
KMC-Weapons
ScavCat
ZEreshkigal-AllinOneMod
Andrudis-QuestManiac
Keep getting this error when clicking "Start game". Server and launcher open fine, show no errors to the open eye. After clicking start game, this exception pops up.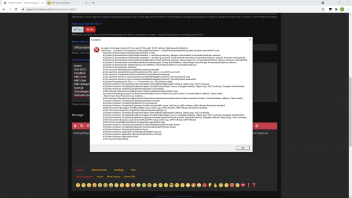 (Apologies for not cropping in advance)
Any help would be much appreciated. Thank you.